Line 12:
Line 12:
 

*I also collect Yu-Gi-Oh cards and Trash Pack Trading Cards.

 

*I also collect Yu-Gi-Oh cards and Trash Pack Trading Cards.

 

*I recently became a Bureaucrat!

 

*I recently became a Bureaucrat!

 
+

*I dunno why Im typing this?!?!?

 
+
 

 

 

If you have any unknown Questions please ask.<gallery type="slideshow" widths="393">

 

If you have any unknown Questions please ask.<gallery type="slideshow" widths="393">
---
Revision as of 01:57, 18 January 2013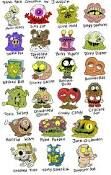 <tabber>
About Me=
About Me:
I'm the ultimate collector and wiki Bureaucrat!
I got Cruddy Cow Skull and Traded him and Grimy Gold for Rotting Rat #27 out of #1000!
I am seriously into trashies and my favorite trashie is Rotting Rat because I have him!
I used to have these limited editions: Trash Cat, Trashelite and Rot vault. I traded them for These limited editions: Soggy Tomato, Trash Craft and Junk Jewelery.
I'm was in possession of My friends Grimy Gold, Until I traded him.
I have all the Series 2's except Grott Rocket and Trashelite, and almost all the series 3's except the Limited Editions excluding Junk Jewerly, Ultra rare Trashantula, ultra rare Grot Pot and teal Cringe Chilli.
Series 1 was my favorite Series, until Series 4.
I also collect Yu-Gi-Oh cards and Trash Pack Trading Cards.
I recently became a Bureaucrat!
I dunno why Im typing this?!?!?
If you have any unknown Questions please ask.
Here are some Limited Edition Methods:
King Rat: 5 pack with rare bin pig showing
Trash Cat: 12 pack with common Mould Milk and common Snotten showing.
Grott Rocket: 5 pack with Rare Rankoon showing
Trash Craft: 5 pack with rare Squish Fish showing
Trashelite: 5 pack with red Trash Tube showing
Grimy Gold: 5 pack with brown Cruddy Kebab showing
Junk Jewelery: 5 pack with rare Pus Plop showing
Sic Toc: 5 pack Grey Piggy pigeon
Rot Vault: 12 pack with yellow Piggy Pigeon and common Grot Pot showing
Cruddy cow skull: 5 pack Red Gutterfly
Rotting Rat: 12 pack ????
My Ideas For series 4
   THE GRUBZ:
   Junk-Jello (Slimy Trashie)
   Gutter Butter
   Boggy Burger
   Mouldy Mustard
   Unfortunate Cookie
   Choke-a-late Bar
   Ice Scream
   Scummy Sausage
   Loo Lasagne
   Greasy Gherkins
   Sour Lemon
   Cruddy Carrot 

HARD RUBBISH:
   Puke Piano
   Putrid Pantry
   Oily Oven
   Soggy Sofa (Slimy Trashie)
   Turf Telephone
   Mouldy mug
   Horrible Hutch
   Stuffed-up Statue
   Sud Can
   Broken Bag
   Compost Pile
   Dirty Diaper
   Dumpster Doll

ULTRA RARE BOUNCY FOOTY TRASH

   Funky Football
   Cruddy Cup
   Mouldy Medal
   Fractured Foot
   Gunky Goal
   Mucky Microphone
   Puke Poms

LIMITED EDITION TRANSPARENT Technology
   Overheated Heater #100
   Mouldy Microchip #125
   Cruddy Clock #250
   Burnt-out-Light bulb #500
   Clogged computer #1000
   Loopy Laptop #5000
   Ersatz Elevator #10,000 

 Trash packs are 'sweeping' across the nations.

|-| |-| Editcount=
|-| Sandbox= Here is my sandbox, you can edit there too!
Community content is available under
CC-BY-SA
unless otherwise noted.